About the NutrIMM Study
NutrIMM Study's aim to understand how nutrition, body weight, and blood sugar levels influence the immune system.
This is an exciting study happening at the University of Alberta.
Eligibility
Looking for participants:
Men or women aged 18-70 years old
Normal weight or with obesity
With or without Type 2 diabetes
Location
University of Alberta (North Campus)
We are located at the Human Nutrition Research Unit on the 2nd floor of Li Ka Shing Centre for Health Innovation.
2-004 8602 112 Street, University of Alberta. Edmonton, AB,T6G 2E1
All our visits are conducted on the same location.
Involvement
What do participants do?
Consume a typical North American diet for 4 weeks. All meals are prepared at the Human Nutrition Research Unit.
Pick up food every other day from our Research Unit for 4 weeks.
Come to 6 study visits: Screening, baseline visits (2 consecutive days), DXA visit*, Final visits (2 consecutive days).
Fill out an online Food Frequency Questionnaire.
*DXA visit is an X-ray scan to know your body composition.
What do we collect?
Questionnaires concerning health and physical activity.
Blood measurements.
Body measurements (height, weight, circumferences).
Blood pressure.
Stool samples (optional).
Compensation
As a token of appreciation for your time you will receive a gift card upon completion of the study.
We will cover costs for public transportation or parking of all your visits.
Ethics Approval
This study has been reviewed for its adherence to ethical guidelines by a Research Ethics Board at the University of Alberta (Pro00085839).
ClinicalTrials.gov Identifier: NCT04291391
Funding: Canadian Institutes of Health Research (CIHR)
Meet our team
Principal Investigator:
Dr. Caroline Richard
Get to know the team of professionals behind the NutrIMM Study.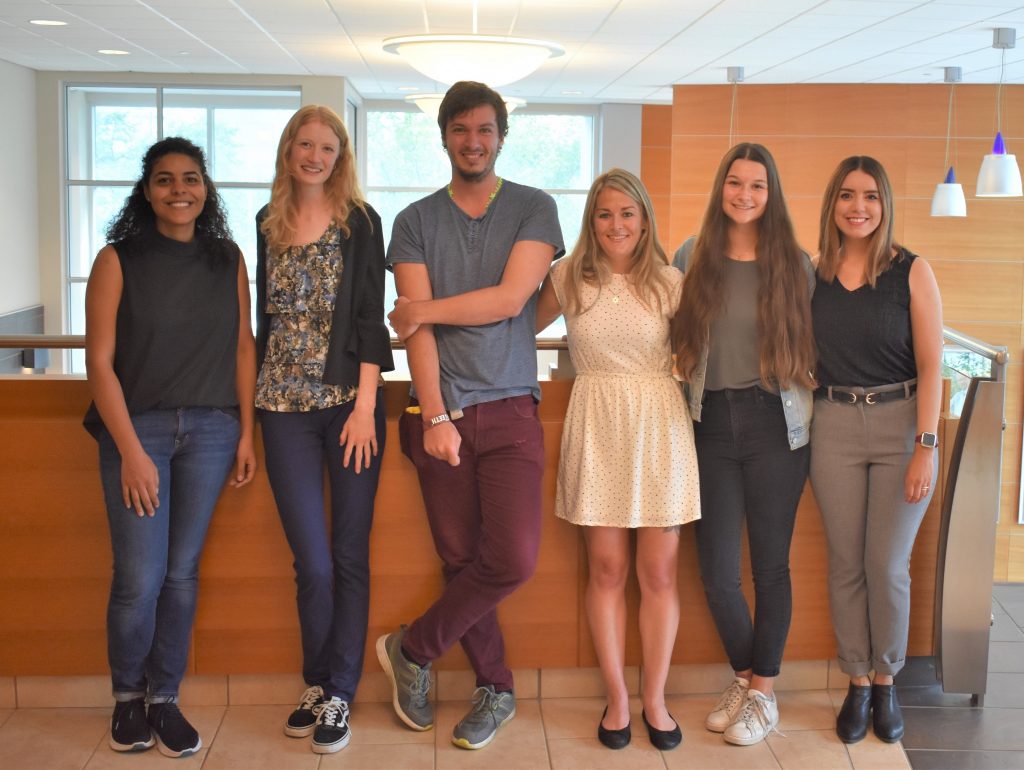 Stay connected with us
If you are interested in participating or have additional questions, please contact us.